"Boo" was a beautiful German Shepherd who came to Precious Paws from a GTA area shelter where she had been abandoned when her previous owners moved. After over a year in fostercare with us Boo was diagnosed with kidney failure and Precious Paws decided to make her a permanent foster in our "Set For Life" program. She lived with her foster family for 5 years before she passed away. Boo was friendly with everyone she met, she adored children and even visited schools in Simcoe County as an ambassador for Precious Paws. She was a shining example of the amazing qualities rescue dogs possess and she is greatly missed by all who knew and loved her.
Shortly after she passed, Boo's Fund was created in her honour and in 2019 the fund was renamed Loved At Home to better encompass the purpose of the fund. Sometimes when a medical emergency arises, financial difficulties can leave families with the difficult decision of either surrendering their pet to a shelter or rescue or choosing euthanasia. Precious Paws understands that emergencies happen and funds are not always readily available. For this reason, when resources allow, Precious Paws will step in and cover medical costs in an effort to keep pets with the families that love them. This also helps to alleviate pressure on shelters and rescues that are already strapped for space.
Loved At Home has specific qualification guidelines to follow in order to ensure that this is a fund that will continue to be available for many years to come. If you are in need of assistance with your pet's medical emergency please contact us with as much detail as possible about your situation.
If you would like to make a tax deductible donation towards Loved At Home so that we can assist more families in need you can do so via our CanadaHelps link below: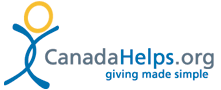 If you prefer to donate via cheque please make payable to 'Precious Paws Rescue' (please note "Loved At Home" in the memo field) and mail to;
Precious Paws Rescue
c/o 1664 15/16 Sideroad East
Oro-Medonte, ON. L0L 1T0
Thank you for your support!